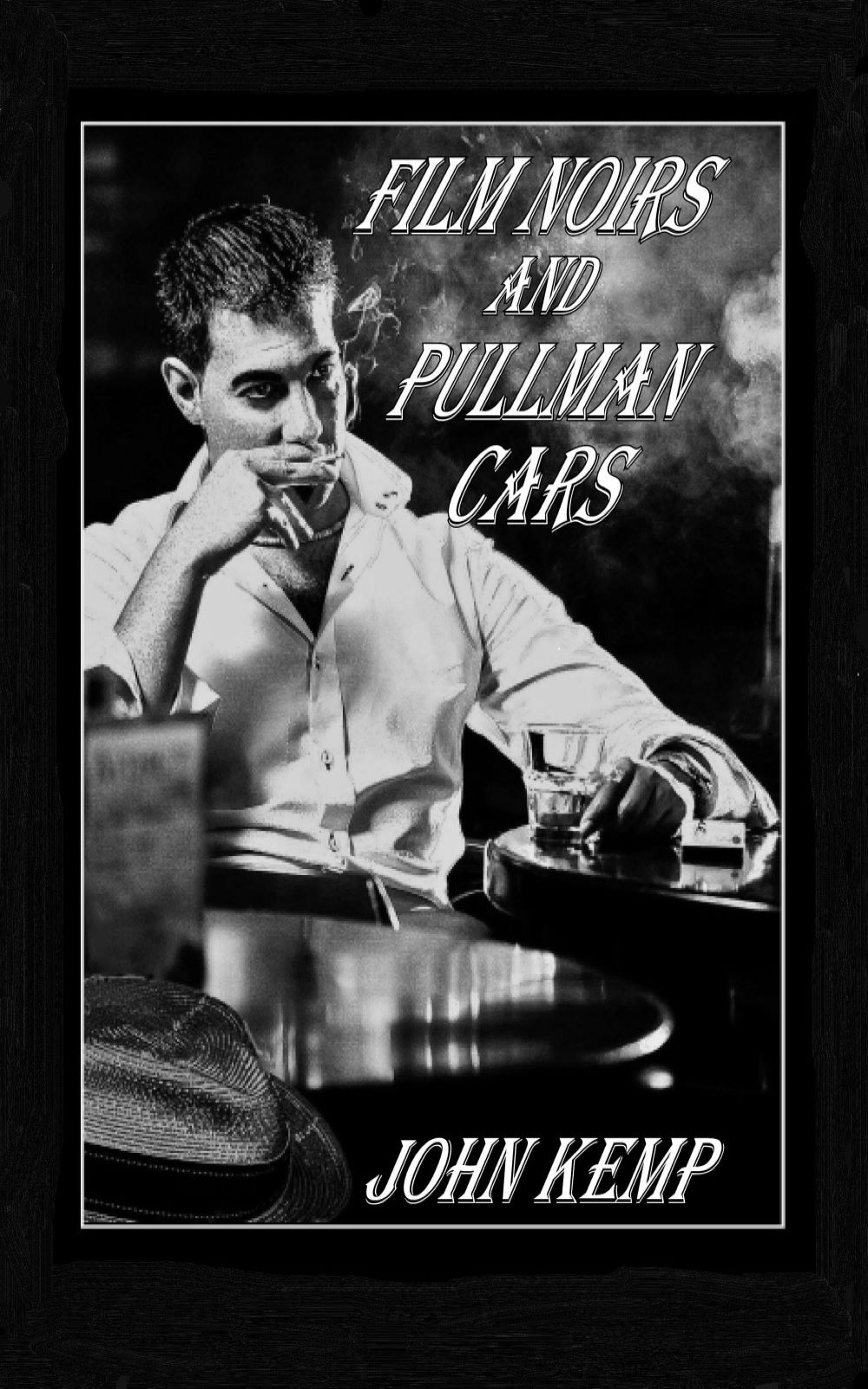 Film Noirs and Pullman Cars 
(A Sterling P.I. Series)
Sterling P.I. is back!  The third in the Film Noir-inspired series that can be read as a stand alone novella. 

Sterling may be at rock bottom but the only way is up. Or so he hopes. With an ex-wife to remind him of his parental duties, he needs a fresh case and money fast.
In this episode, he is hired by Charles Swift, the owner of a diamond emporium to work undercover to retrieve a precious stone. Sterling has just 24 hours to identify the guilty party of a clever heist.
He cannot afford to be derailed on this luxury Pullman train to Vienna!
                                           Recent 5 Star Review:
   "This was a cool story. Think Agatha Christie/Nita Prose! I can't wait to read the next adventure. I would recommend this as a quick read."
---
Prologue (Film Noirs and Mini Bars)
"I used to follow the rules. Now I make up my own. I have to. The Force kicked me out. Okay, so you've probably guessed, I didn't follow all of the rules… My once exalted position allowed me to use a good tailor, eat in fine restaurants and have a premium membership at a gym. Now my clothes are a tad frayed, I have a slight paunch and I can only dream of high cuisine. I'm not complaining though, maybe the perks are all gone, but I don't have a corrupt boss or a colleague who is going to get me killed. So, there's that. While I may not be climbing up a greasy pole anymore, I have been sliding down it. Fortunately, I haven't reached the bottom, not yet at least. "
'Sterling has been many things in life, but lucky was never one of them. When a desperate client, carrying a hefty wad of cash pleads for his help, the down-on-his-luck private investigator thinks it will be a straightforward job. He soon discovers nothing is ever as simple as it seems. Now, he must decide between doing what's right or focusing on his bottom-line. With plenty to worry about and everything on the table, will Sterling's instincts steer him in the right direction or lead him into danger? '
Film Noirs and Mini Bars