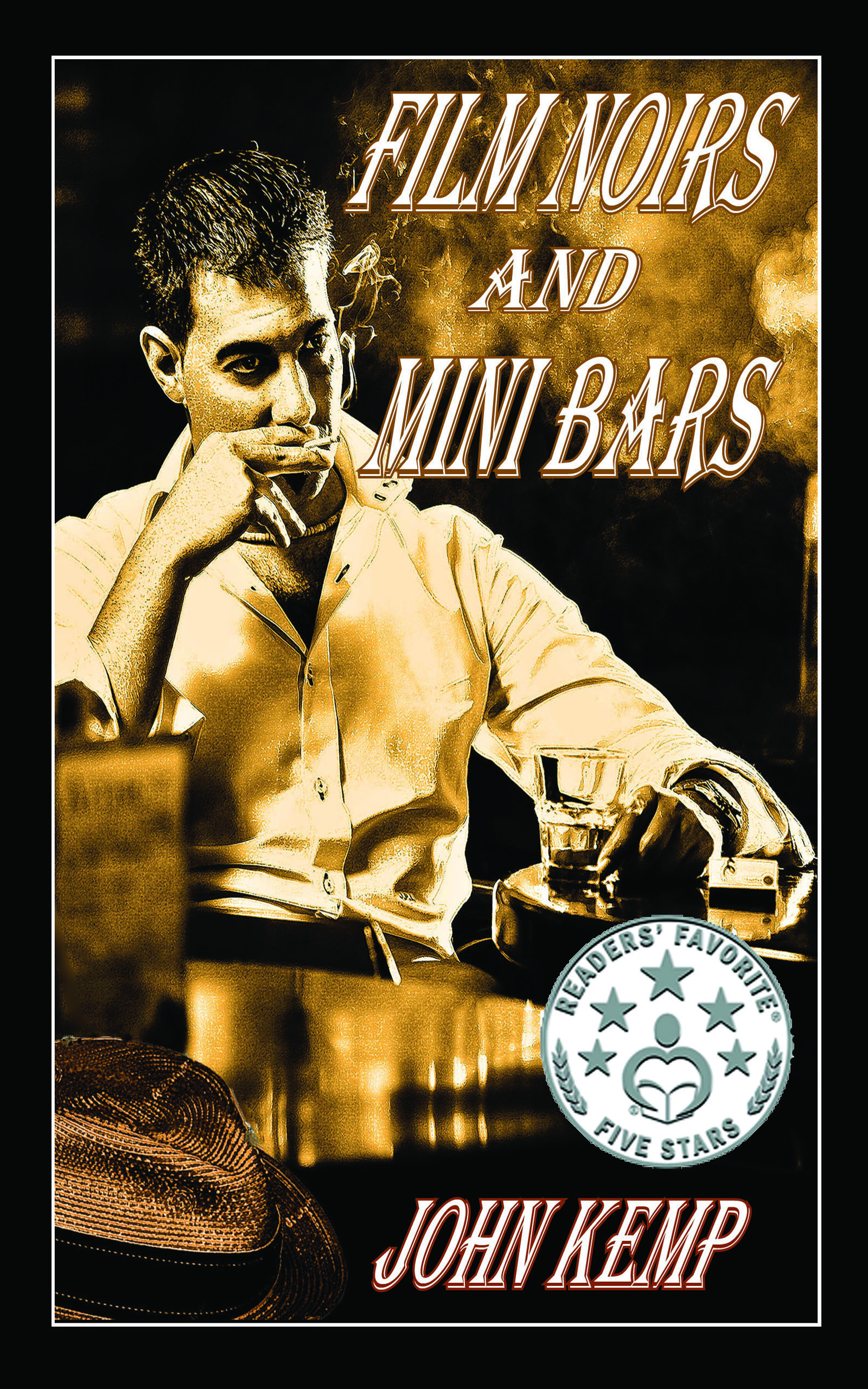 Film Noirs and Mini Bars
(A Sterling P.I. Series)
Sterling has been many things in life, but lucky was never one of them. When a desperate client, carrying a hefty wad of cash pleads for his help, the down-on-his-luck private investigator thinks it will be a straightforward job. He soon discovers nothing is ever as simple as it seems.
Now, he must decide between doing what's right or focusing on his bottom-line. With plenty to worry about and everything on the table, will Sterling's instincts steer him in the right direction or lead him into danger?
---
Prologue
"I used to follow the rules. Now I make up my own. I have to. The Force kicked me out. Okay, so you've probably guessed, I didn't follow all of the rules… My once exalted position allowed me to use a good tailor, eat in fine restaurants and have a premium membership at a gym. Now my clothes are a tad frayed, I have a slight paunch and I can only dream of high cuisine. I'm not complaining though, maybe the perks are all gone, but I don't have a corrupt boss or a colleague who is going to get me killed. So, there's that. While I may not be climbing up a greasy pole anymore, I have been sliding down it. Fortunately, I haven't reached the bottom, not yet at least. "
" My son, Jake, tells his friends I'm a 'gumshoe'; you will know me better as a private investigator. The work is erratic. Lately, I've been pursuing un-faithful partners on behalf of lonely spouses, which, to be honest, any moron can do. Most of it involves surveillance, or falling asleep in my car and hanging out in various neighborhoods. It's work but I'm not going to buy a holiday home in Dubai anytime soon. However, it pays for the necessities. Amongst other things, my Indian takeaways, scotch and sodas from my local, O'Riley's, and rent for a studio bedsit in Lambeth. "
---
---
'Sterling has been many things in life, but lucky was never one of them. When a desperate client, carrying a hefty wad of cash pleads for his help, the down-on-his-luck private investigator thinks it will be a straightforward job. He soon discovers nothing is ever as simple as it seems. Now, he must decide between doing what's right or focusing on his bottom-line. With plenty to worry about and everything on the table, will Sterling's instincts steer him in the right direction or lead him into danger? '
Film Noirs and Mini Bars